Competitors
Snetterton Stage Rally
25th April 2021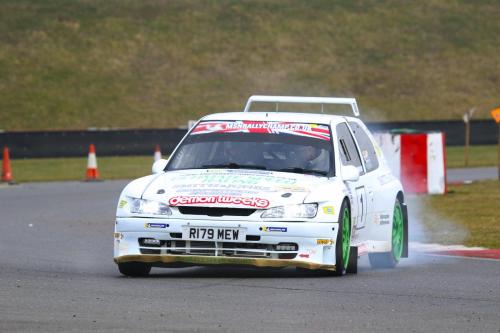 Chris West / Keith Hounslow - Peugeot 306 Maxi - Winners of the 2019 Snetterton Stage Rally.
Photos courtesy of http://www.mandhphotography.co.uk
Results
Final Overall Results
Class Results
Stage Times
Retirements
Penalties
Starters
Entry List
Supplementary RegulationsUpdated 26/3/21
For on-event information, see: Sportity Virtual Noticeboard
Or use the Sportity App (SSR21AMSCC)
Welcome to the 2021 SNETTERTON STAGE RALLY 
supported by G.& B. Finch Ltd and Rix Engineering.
We are delighted to confirm that the event will be the 5th round of the prestigious Motorsport News Circuit Rally Championship as well as the Marsh Commercial AEMC/ASEMC Stage Rally Championship.
Our 2021 event builds on the successful and enjoyable Snetterton Circuit Round of the Championships that has been so popular with those that have entered. The event is organised by the Anglia Motor Sport Club (AMSC).
Following last year's successful format with exciting new tracks on the outside and within the circuit to provide stages with approximately 10% gravel surfaces.
We are aware that following the restricted number of events in 2020 there is considerable demand for entries on events this year. We therefore increased our maximum number of entries to 100 with the maximum allowed 30 reserve positions also. Those wishing to enter will need to be very prompt in submitting entry applications. We will check entry applications care carefully to ensure the applications are properly completed before an entry is accepted. PLEASE ENSURE YOU READ CAREFULLY SECTION 15 OF THE SUPPLEMENTARY REGUATIONS TO THE EVENT AND THE SAMPLE ENTRY FORM TO AVOID DISAPPOINTMENT.
The organisers would like to thank Rix Engineering and G.& B. Finch Ltd for their continued sponsorship which is very much appreciated and to recognise the support of MSV, their management and staff at Snetterton.
Without the support of the many marshals involved, the event would not take place. Please encourage non-competing friends and family to enrol as marshals on the Motorsport UK website. Please contact the chief marshal of this event if you would like any advice or guidance. We do our best to make marshals welcome and reward them with goodies and a marshals' draw, and we are sure you help by working with them and providing some spectacular rally action.
Whilst we are all fed up with hearing about it, we must mention the Covid-19 position. The organisers will be taking steps to reduce the Covid risk to all involved and will expect that all those involved with the event also take all reasonable and required steps to minimise risk. Specific details will be announced shortly before the event. There will be a limit to the number of service crew and team supporters. Whether spectators are allowed will be advised nearer the event.
The Organising Team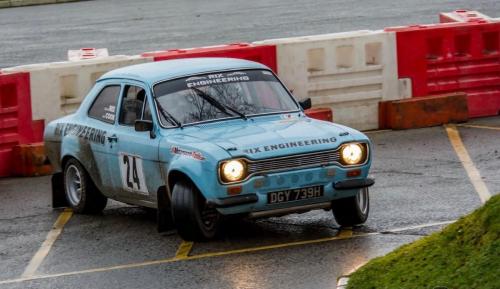 M&H Photography Gallery for 2020